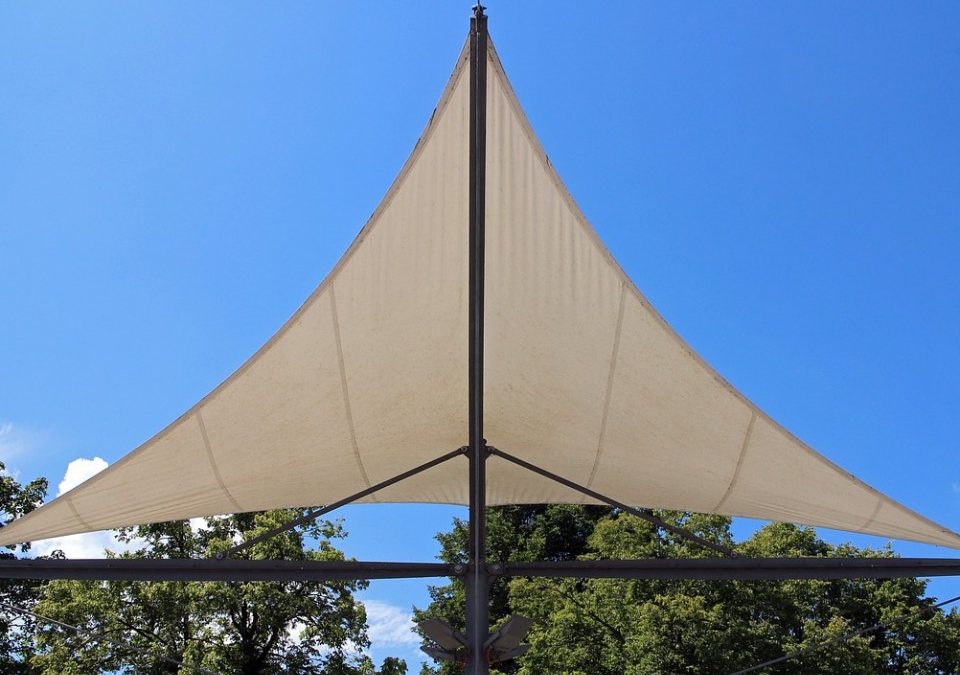 Shade Sails For The Contemporary Melbourne Home
Melbourne's climate can be erratic at times, to the point where it can feel as though all four seasons come and go in the space of a single day. While the rain and the wind can often be a mild nuisance, there is nothing more relentless than that blaring summer sun. When temperatures peak for hours on end at upwards of over 25°C, metal surfaces become too hot to touch and rubber and plastic can warp, and even melt, under prolonged exposure to extreme heat. This is why it is always a good idea to invest in shade sails for just about anywhere in Melbourne.
Shade sails are particularly ideal for outdoor settings in Melbourne. There is the obvious benefit of protecting friends and family from direct UV exposure, especially while hosting a barbeque or a party. However, shade sails are important for all those days in between the special occasions to ensure that plastic chairs and tables are out of the summer rays. Rather than end up with a backyard full of cracked, blistering and worn furniture, our shade sails in Melbourne will complement a variety of architectural styles, adding value to your place while ensuring that you get the most out of your outdoor furniture and setting.
To learn more about how to complement your Melbourne residence with shade sails, give the team at Future Shade a call.
Carports in Melbourne that beat the sun
Have you ever experienced the searing touch of a scorching hot seat belt or steering wheel? It can be a massive inconvenience to deal with, especially when you are in a hurry. The situation can be avoided simply by parking in the shade. Sometimes, though, there are no trees, garages, or artificial structures around to do the job properly. Fortunately, the team at Future Shade have a selection of carports for homes and businesses in Melbourne so that you can go about your day-to-day routines unhindered by inconvenient things like extreme heat.
Carports in Melbourne are also essential for maintaining your vehicles. The summer sun can wear the paintwork of your vehicle, and can also affect the upholstery, and the dashboard, as well as anything else that may be sensitive to UV exposure and the heat. Our carports in Melbourne are a great preventative measure to keep your automotive assets safe.
Contact the team at Future
Shade sails and carports are a necessity for Melbourne businesses and homes looking to protect outdoor settings and vehicles. To learn more about our great range of carports and shade sails in Melbourne, get in touch with our friendly staff today. Call 1300 336 776 or leave a message online.