Expand the Natural Learning Environment With COLA Shades
Looking For
Quality COLA Shade Sail?
Construct a safe, learning and play environment for students and staff with a COLA (covered outdoor learning area) shade, purposely designed to provide protection from the harsh Australian sun and harmful UV rays. The team of protective sail specialists at Future Shade, recognise the importance of shelter in the school environment and customise outdoor shade sails to suit any application.
From playgrounds to basketball courts, amphitheaters, and sand pits, the outdoor sail plays a vital role in placing UV protection between your child and the glare of the sun. A crucial duty of care by the school and council as research directly links sunburn in children with an increased risk of melanoma and skin cancers later in life.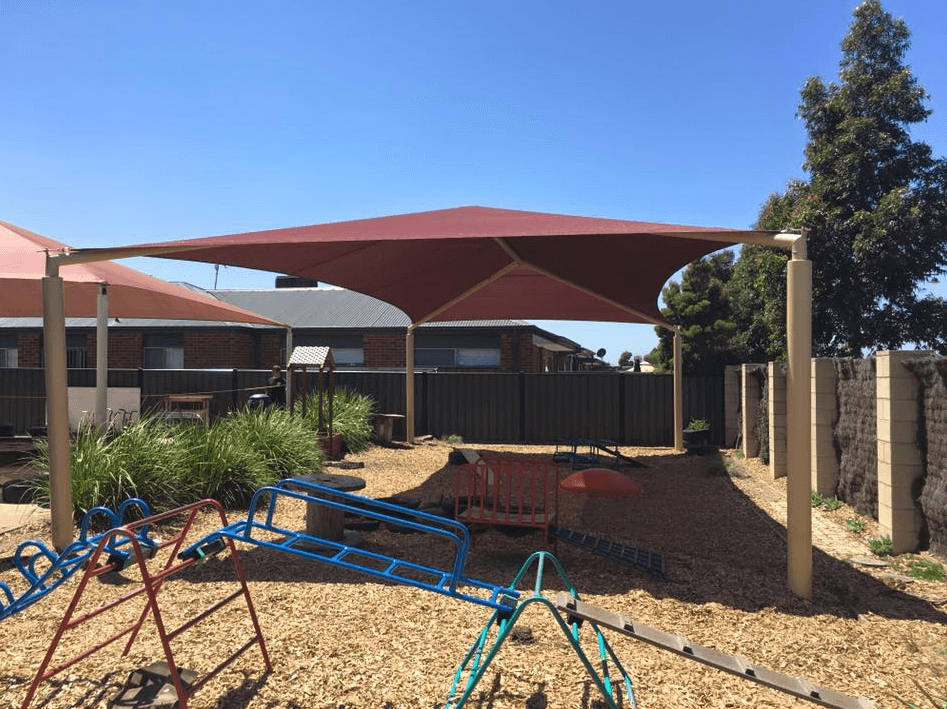 Lunch and recess areas
Auditorium and performance areas
Playgrounds
Sandpits
Common walkways
Audience areas surround playing fields
Sports courts such as basketball and netball courts
Athletics grounds
Protecting Students and Staff
Designed to protect staff and students the durable COLA shade offers a range of benefits that include:
Increased interaction and participation by both students and teachers in shade protected areas.
Creates a sun safe environment that extends the length of time children play under covered outdoor learning areas
Prolongs the life and integrity of playground equipment without fade and damage from the sun
Keeps playground equipment cooler and therefore more accessible for children in warmer weather
Provides a contemporary, colourful and more engaging visual aesthetic that complements existing and weathered buildings