Melbourne's Outdoor Umbrellas Professional
Looking For
Outdoor Shade Umbrellas?
Experience the versatility and elegance of the Future Shade collection of outdoor umbrellas and waterproof shade sails. Fusing state-of-the-art technology with exceptional craftsmanship, our innovative designs provide protection from the heat, wind, and rain in stylish contemporary finishes.
From deck covers to pool shades, to hotels and carport awnings the Future Shade collection now offers the architectural excellence of the cantilever shade design.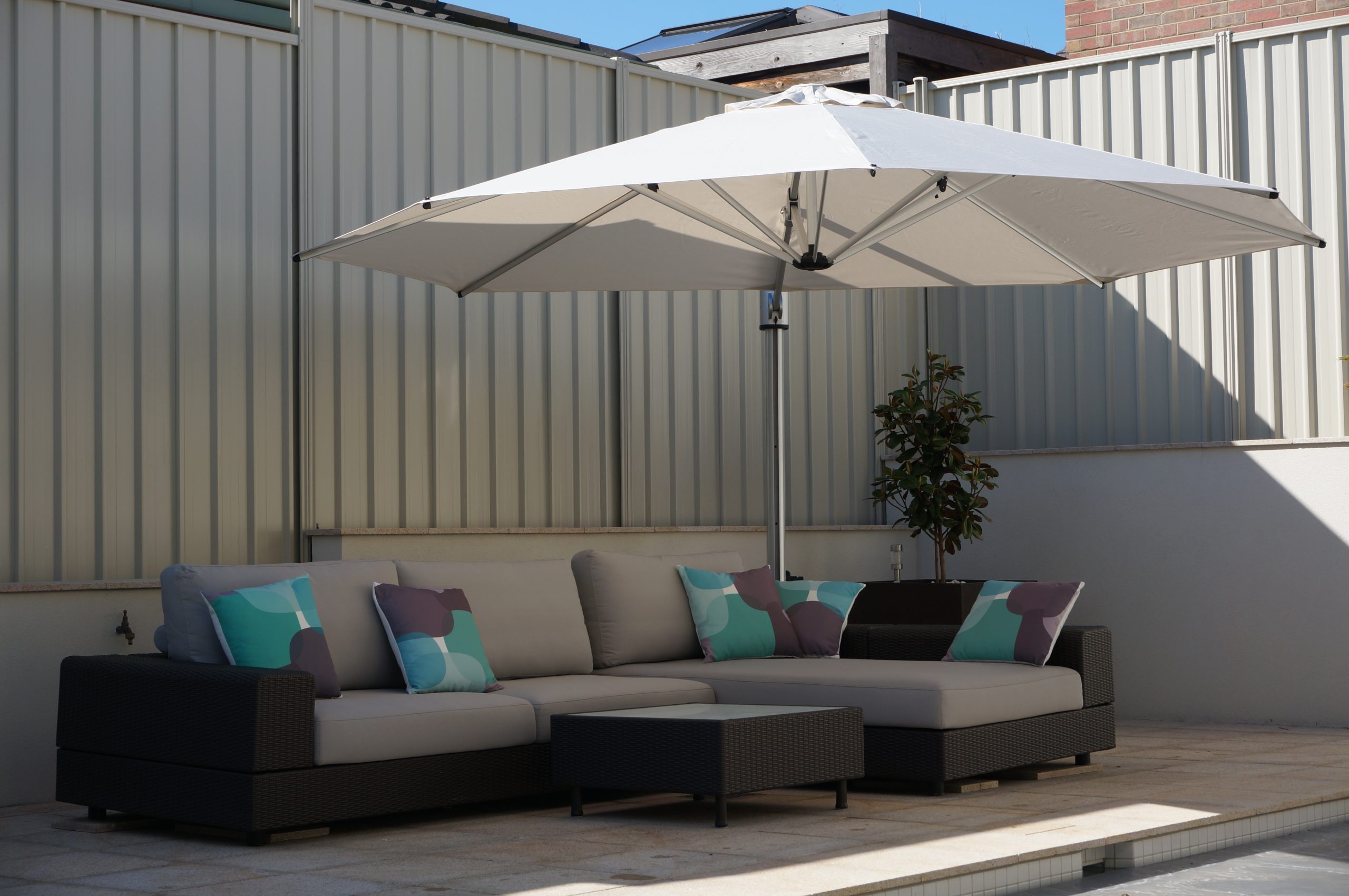 Innovative design that features the support post on the side, with the structure supported by a cantilever arm
Manufactured to provide flexibility and a 360-degree swing that allows you to maneuver the umbrella as the sun changes direction
Exceptional versatility for both shading and waterproofing
The pole support maximizes the free space beneath
A choice of a 3 or 4-meter-wide umbrella design
A 5-year warranty for both sizes (however that does not include storm damage)
A wind rating of up to 60kph
Classic and Contemporary Waterproof Shade Sail Design
Are you looking for a classic shade sail to transform your outdoor space or a contemporary cantilever umbrella that makes an architectural statement? From residential to commercial spaces, at Future Shade we pride ourselves on customising a shading solution that exceeds all of your all-weather protection requirements.
Made from high density polyethylene fabric, your long term shading solution provides UV protection up to 98.8% and can also be manufactured using PVC and PFTE for a waterproof finish as required. Designed to meet the demands of the ever changing Australian climate, the team at Future Shade have an umbrella and waterproof shade sail solution waiting for you.
Pedestrian walkways
Alfresco dining areas both residential and commercial
Outside hotels and public areas
Schools
Childcare centers
Deck covering
Carport awnings
Pool shades
Public parks
Picnic table covering