Tensile Membrane, Cantaports and the Mining Industries
Looking For
Tensile Membrane Shade Sail?
Combining the very latest in 3D CAD design technology and custom manufacturing capabilities we engineer, fabricate and fit tensile membrane roofing systems, and outdoor sails that maximise shade and lower temperature when needed. Our mining solutions provide: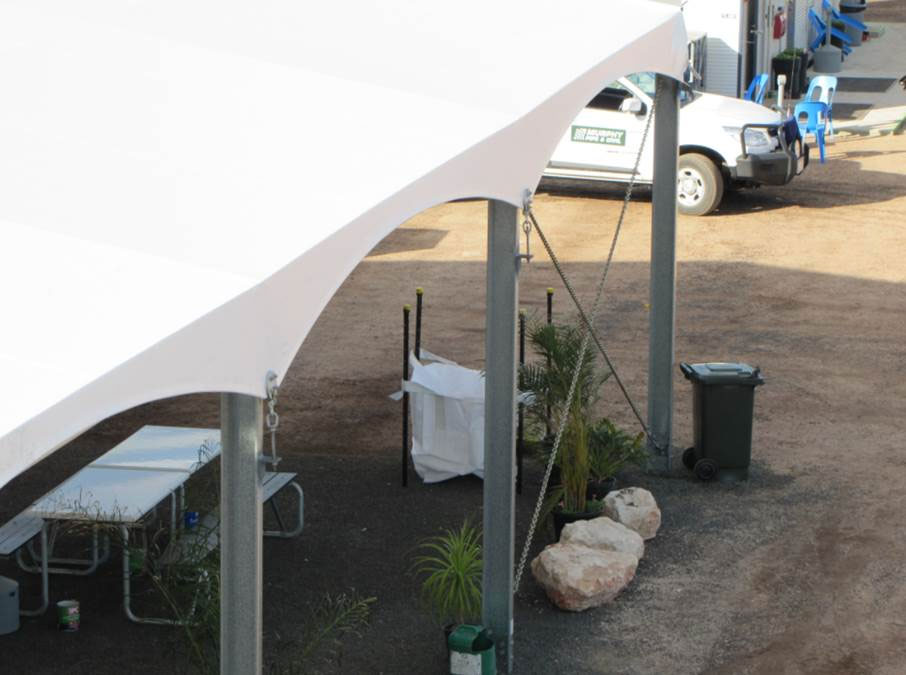 UV protection for onsite staff
Waterproof shading for seasonal weather changes
A reduction in glare and ground heat build-up
Structures and outdoor shade sails that meet OH&S requirements
Able to withstand winds of up to 125km
250 x stronger than glass
Hail proof
HF welding
They are removable, reusable, and recyclable
Scattered across Australia, mining sites and camps are subjected to intense heat and extreme weather conditions, rendering the working conditions challenging when devoid of adequate shade and shelter. At Future Shade our selection of tensile membrane roofing systems, waterproof shade sails and versatile cantaports are fully customisable to fit the needs and requirements of mining sites stretching across Western Australia to Broken Hill, the Northern Territory and Australia wide. From protective living quarters and walkways to car parks and recreational areas, we partner with mining companies to ensure the safety and protection of all staff on site.
Future Shade most recently partnered with NACAP, QGC, QCLNG and a selection of mining companies to deliver 5 major shading structure projects spanning the width of Australia. In meeting the brief, the team at Future Shade:
Exhausted all stocks of 104T PVC in Australia
Required airfreight delivery of an additional 2000mt while a simultaneous shipment of a further 2000mt was necessary to meet demand
Manufactured 1500mt worth of fabric into our covered walkway structure
Completed work on a 600-man mine camp that included the provision of 2 x 18mt x 24mt (864sqmt) gable PVC and roofing structures which included the miner's BBQ eating area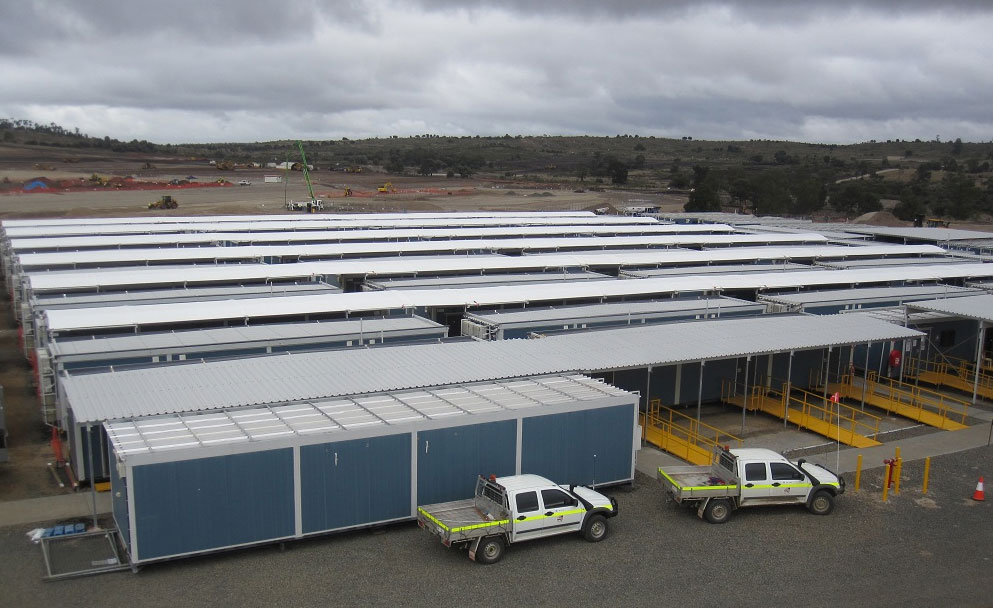 From Cantaports to Coober Pedy
As mine camps expand, the demand for adequate shade grows with a focus firmly on staff safety and comfort in harsh hot conditions. From large car parking areas to recreational and living areas, our team of professionals can install onsite with precision and speed. Whether you require waterproof shade sails, umbrella shades, roofing systems or a cantaport, we've got a shading solution for your site. Our cantaport system is highly suitable to the mining environment as it features: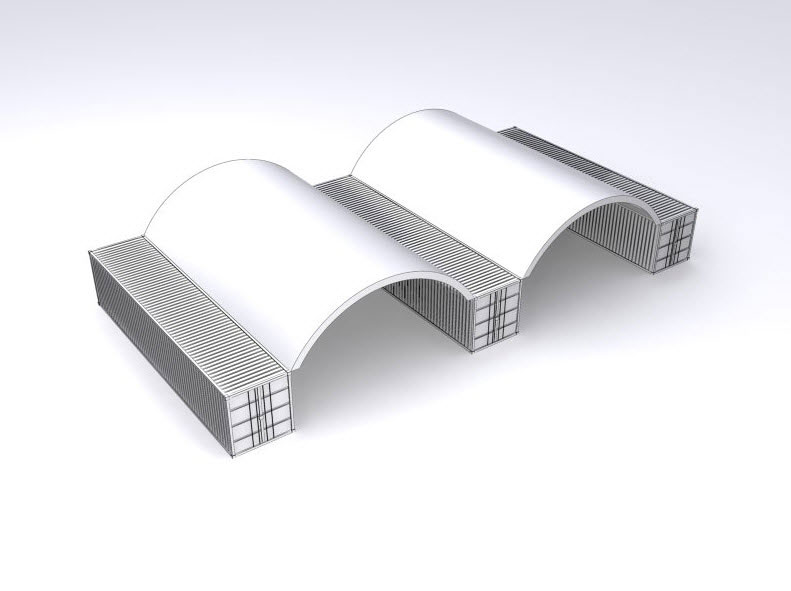 Premium quality polycarbonate roofing shield.
100% blockage of UV rays.
Reduces heat by 75%
Withstands winds of up to 125km
250 x stronger than glass.
Hail proof.
Easy to install as they come in pre-fabricated kits
Waterproof gutter system for weather changes
Anodised aluminum framework
Easy maintenance
10-year warranty on all components
This cantilevered shade is both functional and flexible
Our Tensile Membrane Roofing System Offers
A lightweight structure
Is packed to move including membrane, structured steel, and all components, making sure the shipping on-site requires fewer trucks and is erected using lighter equipment
Suitability for temporary and deployable structures
A barrel-vaulted design that anchors to the buildings or support poles
Structurally sound and balanced walkway covers
A fully waterproof membrane
100% UV block
HF welding
15-year warranty from UV degradation
20+ year life expectancy
Is removable, reusable, and fully recyclable as a sustainable shade structure that links natural daylight and controlled artificial light
Lower emissions
Resistant to chemicals and salt water